Our specialists: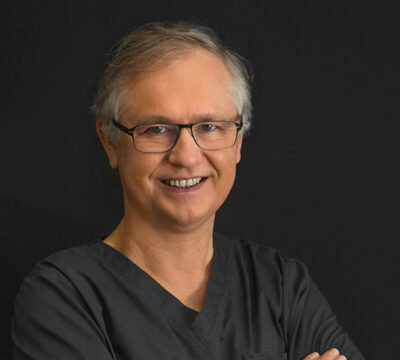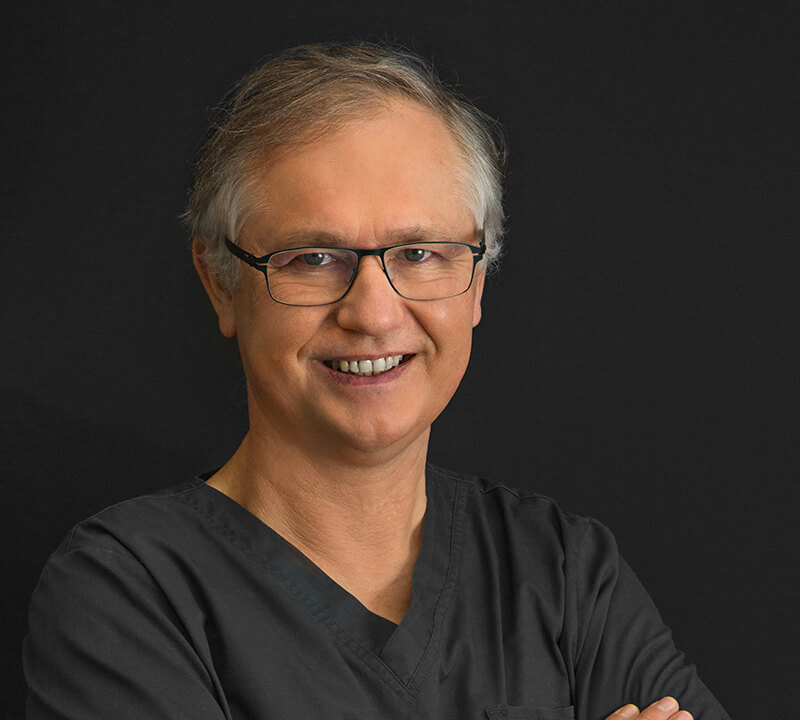 Lek. dent. Piotr Papiór
SPECIALIST IN CONSERVATIVE DENTISTRY AND PROSTHETICS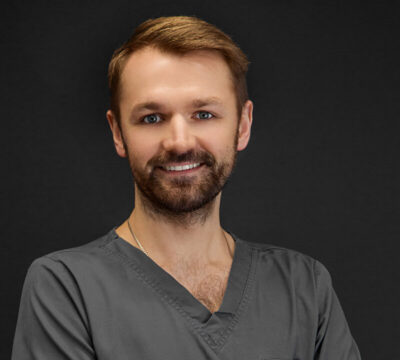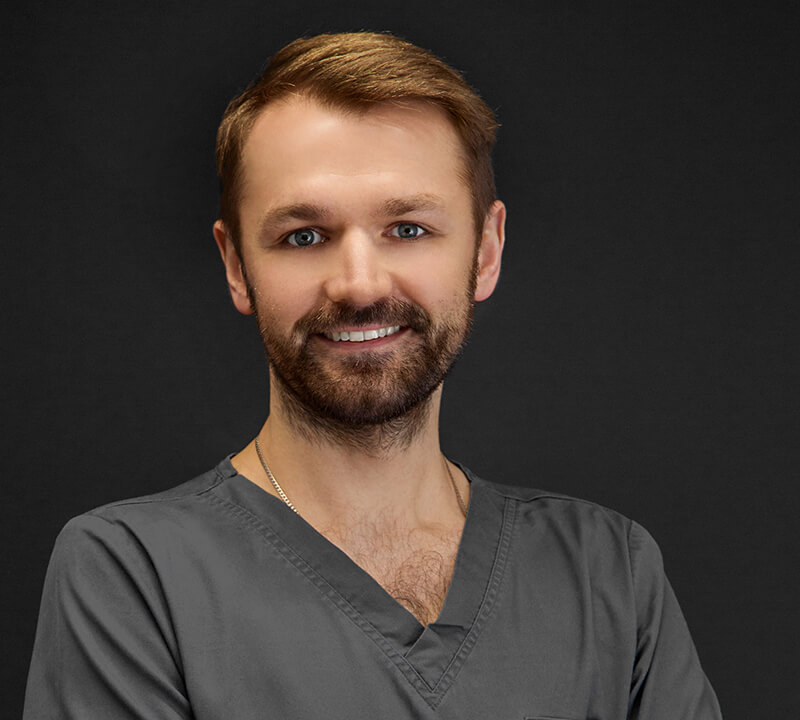 Lek. dent. Przemysław Papiór
SPECIALIST IN DENTAL SURGERY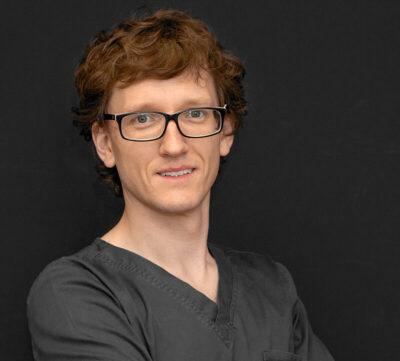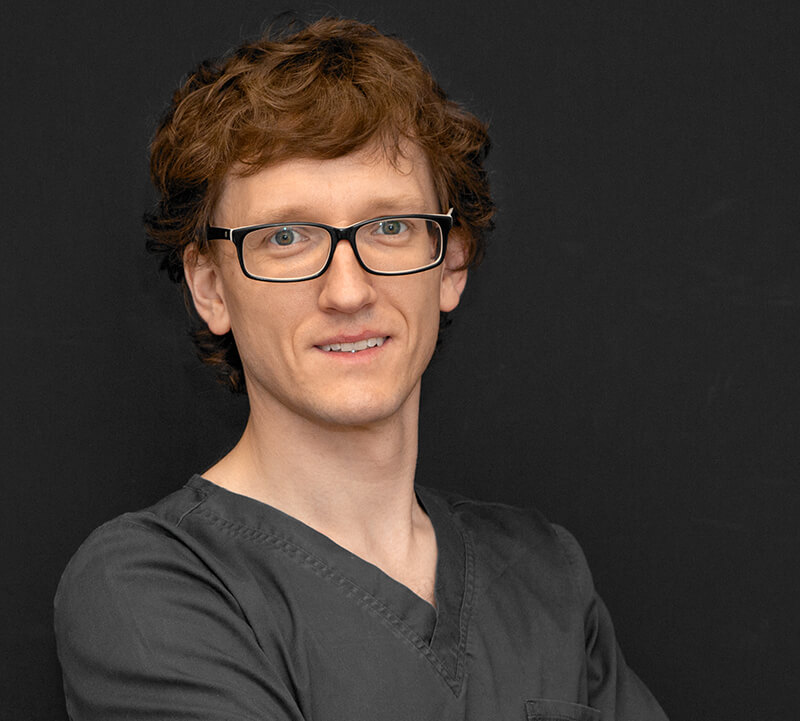 Lek. dent. Maciej Kurzyński
MICROSCOPIC ENDODONTICS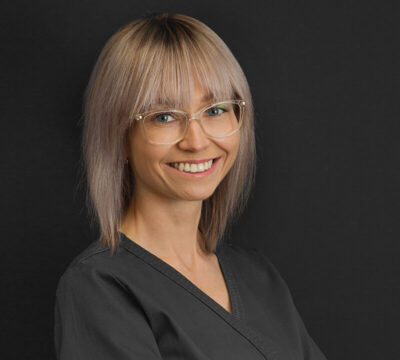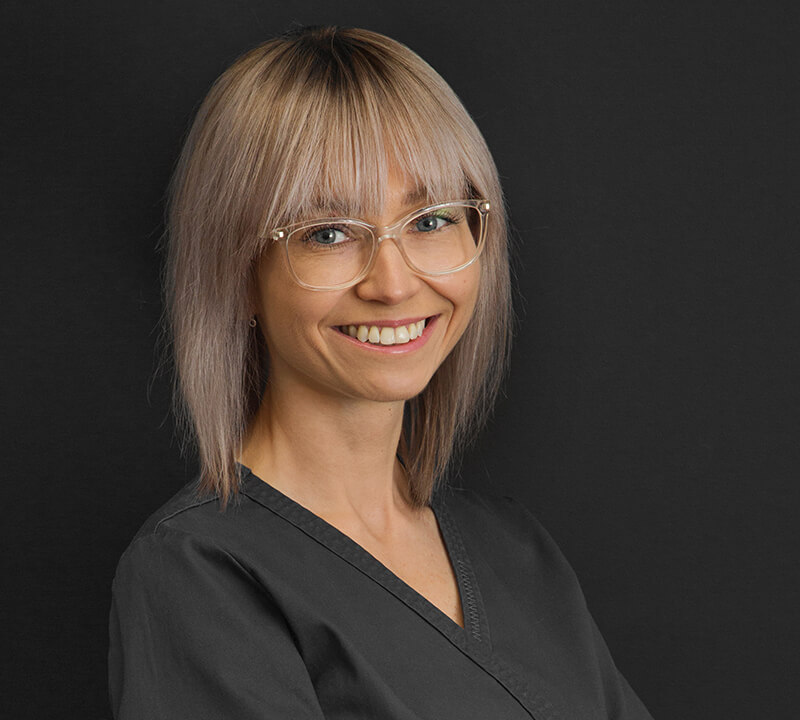 Lek. dent. Diana Popławska
GENERAL DENTISTRY, MICROSCOPIC ENDODONTICS, PROSTHETICS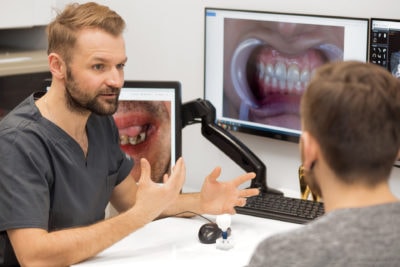 Reconstruction of cavities and missing teeth is an important element in maintaining the proper functionality of the stomatognathic system. People who have lost their teeth partially or completely and do not undertake prosthetic treatment risk numerous health consequences – mobility of healthy teeth adjacent to the gap, malocclusion, disorders of the temporomandibular joints. Prosthetics allow you to return to normal functioning – even after losing all teeth.
Dental prosthetics – what are they?
Prosthetics is a branch of dentistry that focuses on restoring correct occlusal conditions. Reconstruction may include cavities of various scales – this applies to single-tooth chipped, missing teeth and complete toothlessness. Patients who want to restore the original functionality and aesthetics of a smile can take advantage of many prosthetic solutions. In our clinic, we use an intraoral scanner as an alternative to digital impressions, increasing the accuracy and speed of work.
As part of prosthetic treatment, we use the following solutions:
Prosthetic crowns – used in patients who have lost a significant part of a tooth (e.g. as a result of a fracture), as well as in implantological treatment,
Bridges – thanks to them, it is possible to reconstruct the gap surrounded by other teeth (serving as a pillar); bridges can also be used as part of implant treatment,
Acrylic, acetal, skeletal dentures, with latches – removable restorations used in larger missing teeth, when implantological treatment cannot be used. The type of prosthesis is adjusted to the patient's needs,
Adhesive bridges – used in the case of single missing teeth. Their fastening is based on the teeth adjacent to the gap – an adhesive bridge is glued to them without grinding,
Porcelain veneers – "overlays" on the teeth that cover the aesthetic imperfections of the tooth (partial cavities, enamel discoloration, cracks),
Crown-root inlays – used in patients who have large deficiencies in their own tissue of the reconstructed tooth; their use enables the reconstruction of even heavily damaged teeth,
Inlay / onlay, crown inlays – prosthetic restorations used as an alternative to traditional composite fillings. They are characterized by greater durability and better appearance,
Endocrowns – they are used to rebuild the tooth after endodontic (root canal) treatment and do not require significant grinding of the tooth's own tissue
Dental implants – implanted as a replacement for the natural tooth root, serving as the basis for further prosthetic reconstruction (e.g. through the use of a bridge, prosthesis, crown).
Among the prosthetic crowns we distinguish:
All-ceramic – made entirely of dental porcelain. Visually, they are indistinguishable from a natural tooth; additionally, they show high resistance to discoloration,
Porcelain on a zirconium base – extremely durable and at the same time very aesthetic, does not cause allergic reactions,
Porcelain on a metal foundation – the most commonly used, it offers high strength and a satisfactory aesthetic effect,
Metal – very durable, although due to its appearance it is used as a supplement to less visible teeth,
Acrylic – i.e. temporary, used as a supplement while waiting for the final prosthetic solution.
Price list
Prosthetics
Smile design, wax up arithmetic, DSD digital smile design, discussing of treatment plan
all-ceramic veneer, e Max veneer, Cercon veneer
Porcelain crown on a metal structure, nickel-free, ceramic grade
Inlay / onlay / endocrown
Yemporary crowns after teeth grinding, made in the office
Combined works and complex smile reconstructions require individual design and separate valuation